Un nouveau live sortira dans le courant de l'année :
Happy New Year everyone! How about some news straight off the bat for 2015. Rob Zombie is to release a new live album. Announcing today on his Facebook page, Rob says: "It's been 8 years since our last live album so we figured it was time for another. Actually we weren't planning on it, but we recorded a few shows and they sounded really great so we thought "fuck it" let's get it out there."
The album will feature 19 tracks, including fan favs such as "Dragula" and "Living Dead Girl" as well as live renditions of tracks from Venomous Rat Regeneration Vendor and a cover of The Ramones "Blitzkrieg Bop. More details coming soon!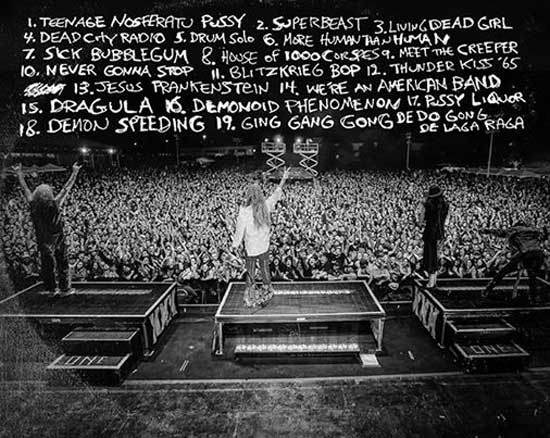 To see the full track listing for the album, go to the Spookshow International Live album page (click). To see the front and back cover in full, click >>>