Joel Goldenberg: Can angry rockers let bygones be bygones?
By Joel Goldenberg The Suburban 12 hrs ago 02/19/2016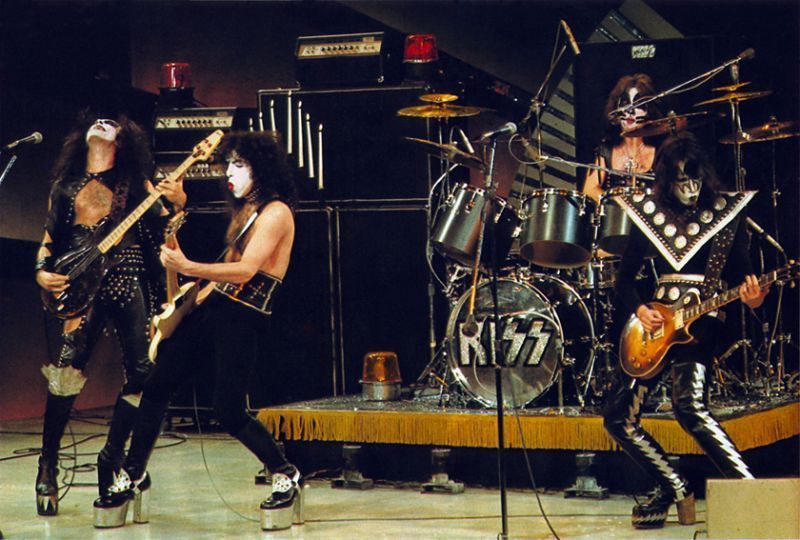 " />
In a rather heartrending statement, former Eagle Don Felder paid very touching tribute to late band co-founder Glenn Frey, and regretted that they never resolved the issues between them.
After former Beatle John Lennon was killed in 1980, Paul McCartney said he was gratified that they had a last, positive phone conversation, during which the issue of business — a topic that usually sparked an argument — was avoided. George Harrison felt very bad — Lennon had expressed just before his death his deep disappointment that Harrison's autobiography I Me Mine barely mentioned him — and that divide between them was never resolved.
In a very recent interview, Beach Boy Mike Love professed his love for his cousin, group songwriter-singer-producer Brian Wilson, but he still carries a more than 50-year-old grudge that Wilson's father Murry cut Love's name out of some songwriting credits, even though a legal case on that issue was resolved in Mike's favour more than 20 years ago. Mike still transfers some of the blame to Brian.
When I saw the Rolling Stones on their 50th anniversary tour at the Bell Centre, it was clearly evident that co-founders Mick Jagger and Keith Richards barely looked at each other. There are a few issues between them, allegedly including Richards' disparaging, in print, the size of Mick's manhood.
In both cases above, there's no sign these issues will be resolved, even as all involved are getting on in age.
But when it comes to rock battles, none can equal the ongoing one between the original members of Kiss.
How many bands do you know where all those involved write autobiographies slamming their former compatriots? Even when post-breakup Beatle tension — mainly between Lennon and McCartney — was at its peak, the anger was expressed in interviews, letters to the editor and, mostly indirectly, in songs.
But with Kiss, the issues are many. Paul Stanley's allegations of anti-Semitism against Ace Frehley and Peter Criss, without identifying any actual incident (Ace and Peter deny this strongly); Paul's resentment of Gene Simmons allegedly taking credit for all Kiss activity while, at times, doing very little for the band; Paul and Gene's anger over Ace's and Peter's past drug and alcohol abuse; Peter slamming Gene and Paul's alleged intimidation of him and Ace; Peter's anger and insecurity issues; Ace's laziness; allegations of Gene's lack of hygiene; the fact that two newer members of Kiss wear the makeup and assume the characters of Space Ace and the Cat (Criss).
It goes on and on, to the extent that great drama surrounded Kiss's induction into the Rock and Roll Hall of Fame a couple of years ago. "Would the original guys play for a mere 15 minutes?" fans wanted to know. One day it looked like that would happen, the next day it was shot down. As it turned out, the four originals just made speeches and posed for photos.
The spite between them has been just poisonous. On YouTube, you can listen to audio book excerpts of Paul and Gene slicing and dicing Ace and Peter, and Paul slamming Gene.
On the other hand, having read all or part of each member's autobiography — a common theme emerges. The most interesting and hilarious anecdotes about band activity emanate from the 1970s, and even during the reunion years of 1996 to 2001. After all, life with two party animals could never be boring. The anecdotes from Paul about Peter and Ace's replacements are few and rather uneventful, pretty much restricted to drummer Eric Carr's goodheartedness and attacks of gas whenever he got nervous; the good work ethic of current members Tommy Thayer and Eric Singer; and the misbehaviour of early 1980s guitarist Vinnie Vincent.
The stories about the original band's exploits with each other make it clear that they are brothers in all but name. Dysfunctional, maybe, but the affection between the originals is there, below the surface of all the animosity.
And, of course, family members have some of the worst fights of all. So, it would be nice, before somebody passes on, if they could all make peace. There was a hint of affection at the Hall of Fame ceremony.
There doesn't have to be a reunion concert. Just a "we're letting bygones be bygones" statement.