Fan reviews Dio Returns Tour: "Not sure what I was expecting, but the hologram fell short"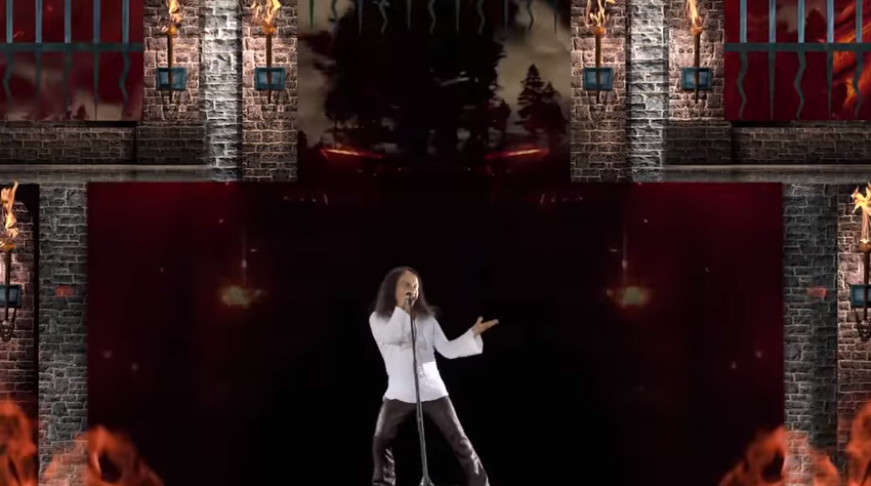 Metal Sludge — The Dio Returns Tour 2019 is out on the road in full force, and once again it's a hot subject up for debate.
Some fans are excited to see the Dio Hologram while others not so much and wish to remember Ronnie James Dio the way he was.
Dio Diciples are the live band who perform the music of Dio and Black Sabbath.
The Dio Diciples feature 2 lead vocalists Oni Logan (Lynch Mob) and Tim "The Ripper" Owens (Judas Priest).
The 2 singers share vocal duties with the Dio voice and hologram throughout the show.
The rest of the band includes; Craig Goldy (Guitars), Bjorn Englen (Bass), Scott Warren (Keyboards) and Simon Wright (Drums)
Jizzy Pearl's Love/Hate are the tour openers and have previously supported Dio on various tours in the past.
A Minnesota fan wrote a review online and shared his thoughts.
"Caught Dio Returns and Jizzy's Love/Hate in Minny last night. Here are some thoughts. Jizzy fucking killed it. He looked good and sounded incredible." wrote LillianRoxyFA
The reviewer also quoted Jizzy from his set, noting the Love/Hate singer told the crowd: "Last time I was here was 2005 with Cinderella, RATT, and a bunch of assholes. I'm having much more fun tonight."
The fan seemed to enjoy the night overall but did question the quality of the effects: "The Dio hologram looks like a cross between Chucky and a Guitar Hero character. Not sure what I was expecting, but the hologram fell short."