1975
KISS and makeup
A delicate routine, before rocking all night
by Alex Q. Arbuckle
Image: Waring Abbott/Michael Ochs Archives/Getty Images
In the early 1970s, two members of New York rock band Wicked Lester, Paul Stanley and Gene Simmons, struck out to start a new group. They recruited drummer Peter Criss and guitarist Ace Frehley, and by early 1973 had settled on a name — KISS.
Their first gig as KISS was at the Popcorn Club in Queens, New York, on Jan. 30, 1973. The band members outnumbered the audience of three.
It wasn't until a couple months later that the group began to develop their signature look. During performances at The Daisy in Amityville, New York, on March 9 and 10, the band took to the stage with striking black and white makeup.
Each man's makeup reflected a character and personality: Stanley's heady romantic "Starchild," Simmons' twisted and cynical "Demon," Criss' nine-lived "Catman," and Frehley's extraterrestrial "Space Ace."
Here, the glam-metal quartet go through their well-practiced makeup routines backstage before shows in 1975.
Image: Waring Abbott/Michael Ochs Archives/Getty Images
Image: Fin Costello/Redferns/Getty Images
I just remember being in a loft in downtown New York, and looking in the mirror and just starting to draw. It was very stream-of-consciousness. What you see is really what just happened.
Gene Simmons
I dip my fingers into the tub of white goo and start applying it all over my face, leaving some space open around my right eye, where the rough outline of the star will be. Once the white is on, I take the pointed end of a beautician's comb, one with a metal point, and sketch the outline of the star, freehand, around my right eye. It leaves a line through the white makeup. Then with a Q-tip I clean up the inside of the star. I also clean up the shape of my lips.
Paul Stanley
Image: Fin Costello/Redferns/Getty Images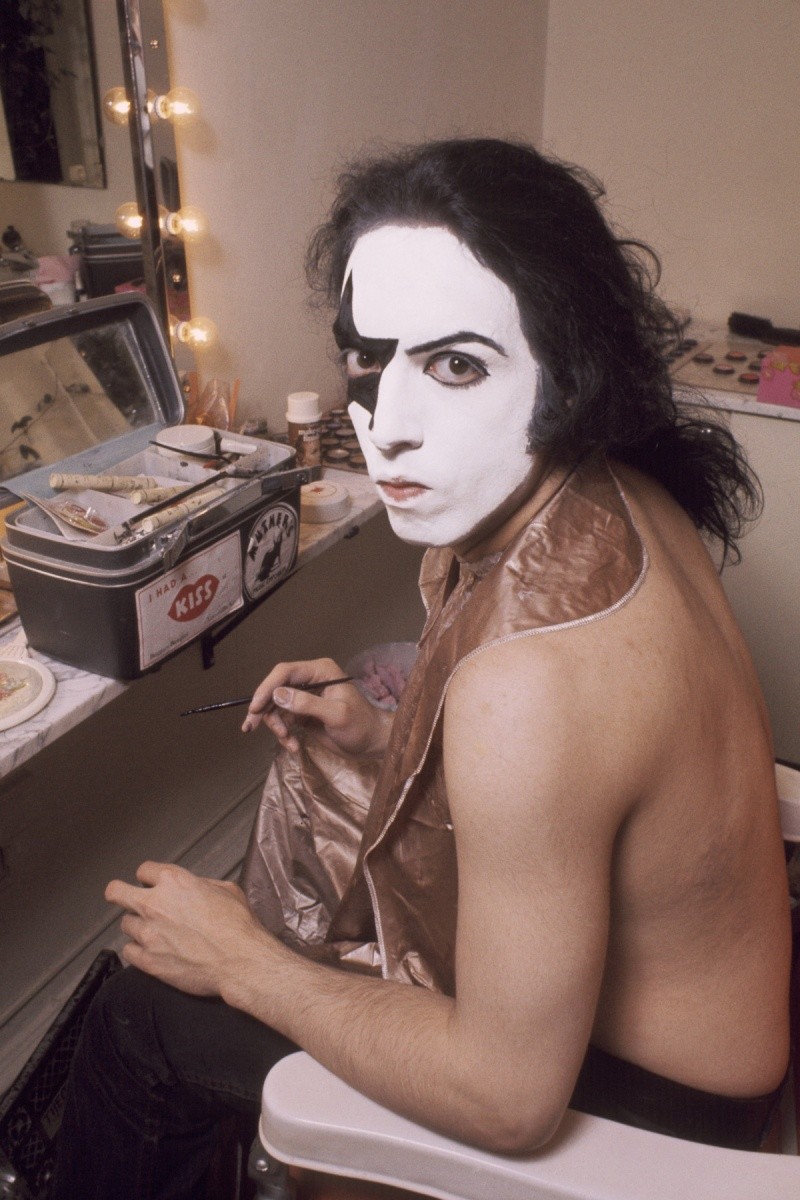 Image: Waring Abbott/Getty Images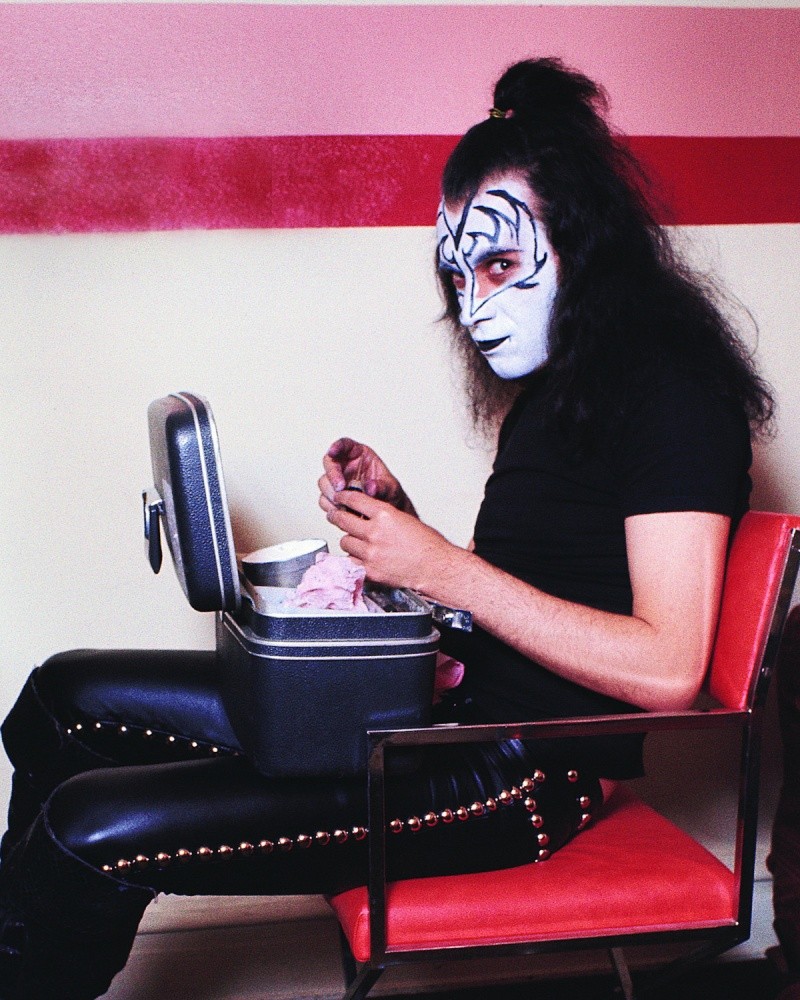 Image: Waring Abbott/Getty Images